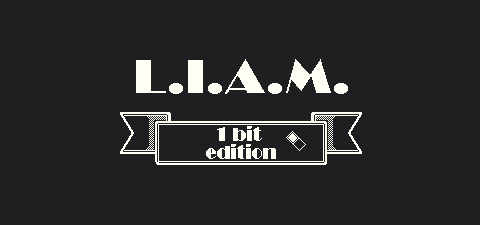 L.I.A.M
A downloadable game for Windows, macOS, and Linux
WHAT IS L.I.A.M. ?
L.I.A.M. is a game where you personify a little character who has to clean the level from monsters.
The game is made of TWO differents environments LAND and SEA. Both are teeming with monsters !
This game is still in development so there is not much levels to play with. It is currently under version 1.2.2
This game has been done during the : ANYTHING GOES JAM by 8bits to infinity For this jam we chose to deal with the "TWO COLORS ONLY" limitation.
HOW TO PLAY ?
Beat all the monsters to complete the level
Don't be touch by monsters or you'll be damaged
CONTROLS :
Use W A S D or Arrows keys to move
Use H to hit
CREDITS :
All assets and code have been made during the week long game jam
This game is coded in pure Java, without using any engine or external library (Swing from the JFC used for displaying the window).
dev : StormCreeper
art : Coximor
music : Willians Rodrigues
Under the direction of alt404 Game Studio .

Install instructions
Just double-click the .jar :)